Pin It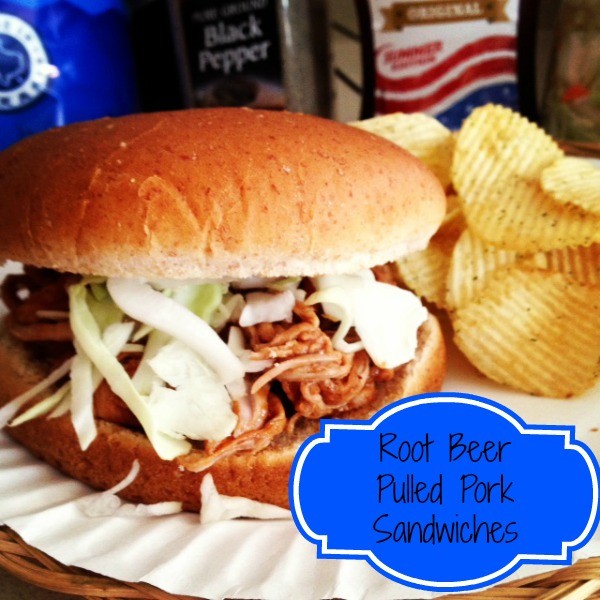 Do I ever have the easiest and best tasting pulled pork recipe for you. I have tested and tried a lot and I mean a lot (just asked my very patient family) pulled pork recipes and this is so far, my favorite. It's my favorite because of its simplicity, its taste and the fact that it introduced me to coleslaw on a pulled pork sandwich. Where have you been all my life?
For those of you who received the All Recipes new magazine sample, you saw this featured on the cover.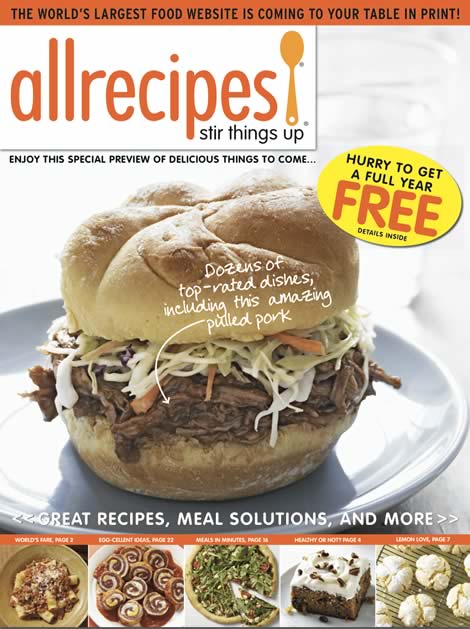 Nom. Nom. Nom. Yes, I subscribed. Yes, I'm addicted to magazine. Let me be!
Like I said, I've tried many different pulled pork recipes. When I saw that this one had three, yes three, ingredients…I was skeptical. I also noticed it said to use a pork tenderloin. I've always used other portions of pork. The tenderloin turned out so tender. I know. DUH. I'll never use anything else but pork tenderloin for our sandwiches from now on.
This is a recipe you can put in your crock pot and be done in 5 minutes. Less than 5 minutes really. You pour a can of root beer over it and then turn it on. Seriously. That's it.
Check out the recipe HERE. And please, for the love of all pulled pork sandwiches everywhere, try it with the coleslaw! If you don't like coleslaw because of the mayo flavor, just buy a coleslaw mix in a bag that doesn't have anything added yet and put it on top of your sandwich. You still get the crunch and some of the coleslaw flavor. Since everyone in my family but me hates coleslaw, this is the way to go for us.
Enjoy!
And please, after you make this – let me know how it turned out!!