A couple of weeks ago as I was preparing for my business trip to New York, I hinted on my Instagram about a giveaway of a LeSportsac Disney bag. Just a couple of days before I left, some goodies from LeSportsac arrived. It was perfect timing for my trip! I needed a good bag to carry on the plane and around the convention center. The LeSportsac Disney Travel Tote in Global Journey became my go to bag for the entire trip.
Here's a picture of the bag from Instagram and also a picture of me carrying the bag as I posed for a picture with a rather fashionable monkey. I'm pretty sure she was eyeing my bag! (Pardon the bluriness of the picture. I had every technical issue known to man with my phone.)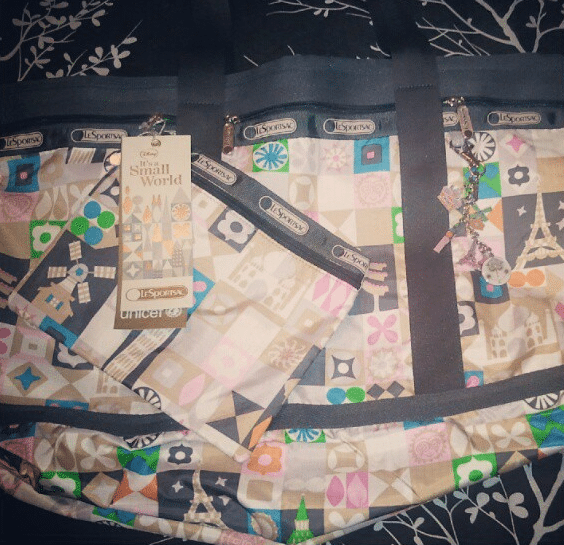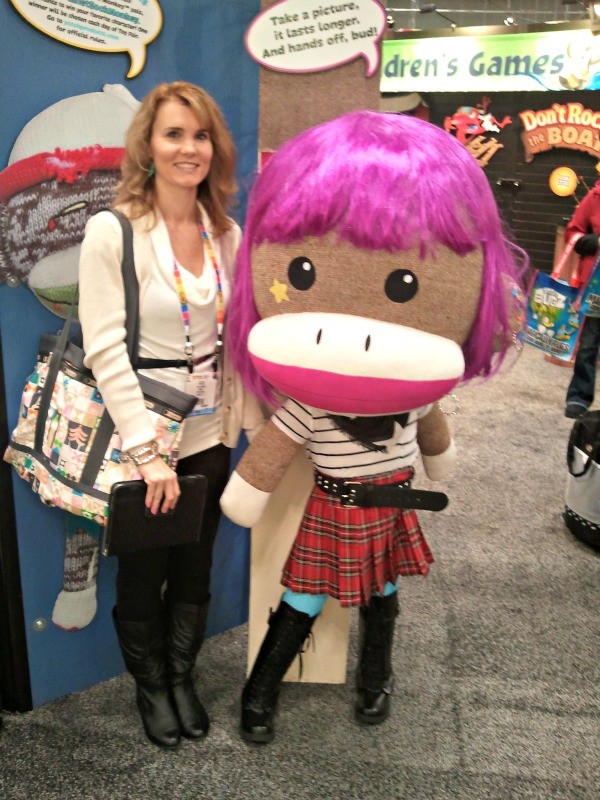 LeSportsac and Disney teamed up to create one amazing line inspired by the It's a Small World attraction. I wrote about the line back at the beginning of January and have since fallen head over heels in love with it.
The LeSportsac Disney It's a Small World Collection
Also in January, LeSportsac gave a sneak peek at the different designs. There's Well Wishes, which is inspired by Holland. Global Journey, which is inspired by some of the world's most famous landmarks. Last but not least, there is the Share Your Dreams collection, which features the world's icons sprinkled throughout the bags.
Here's the sneak peek they gave of the Global Journey line. You can see all three designs here.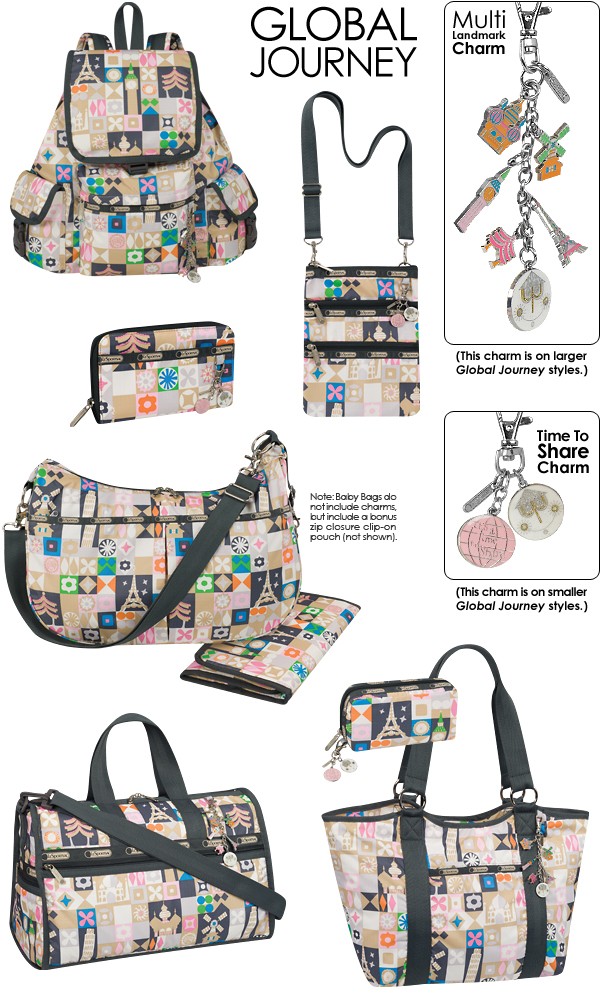 I absolutely adore the charms that come with the bag. My 15 year old tried to steal it and I said 'Hands off!' Lovingly of course.

The large tote I used also came with a matching makeup bag, which is great while traveling and being away from your hotel for hours on end. I packed everything I needed in there and was able to do makeup touch-ups throughout the day.
I am definitely a huge fan of the LeSportsac Disney It's a Small World Collection. From the quality and design to the overall bag choices, you can bet I'll be keeping my eye out for their next collection.
You can shop the collection at LeSportsac.com. Be sure and 'Like' them on Facebook and follow them on Twitter.
Win One!
How would you like to win the Carryall Tote with Charm in Global Journey? Super. Just enter via the form below. One winner will be chosen.
Disclosure: MomFabulous received product in order to facilitate this review. No other compensation was received. All opinions are my own.