Did you know the way you style your hair can add or take away years? Here are a few simple hairstyles changes that can help you look younger. From adding bangs and going a bit darker to some simple ways to mix up your style, I hope you enjoy these tips and find them useful.
We buy creams and potions, try to eat healthily and attempt to get some exercise with hopes of keeping that youthfulness as long as possible. But what if you could look younger with something as simple as a hairstyle or hair color change? What if your current hairstyle is actually making you look older than you really are?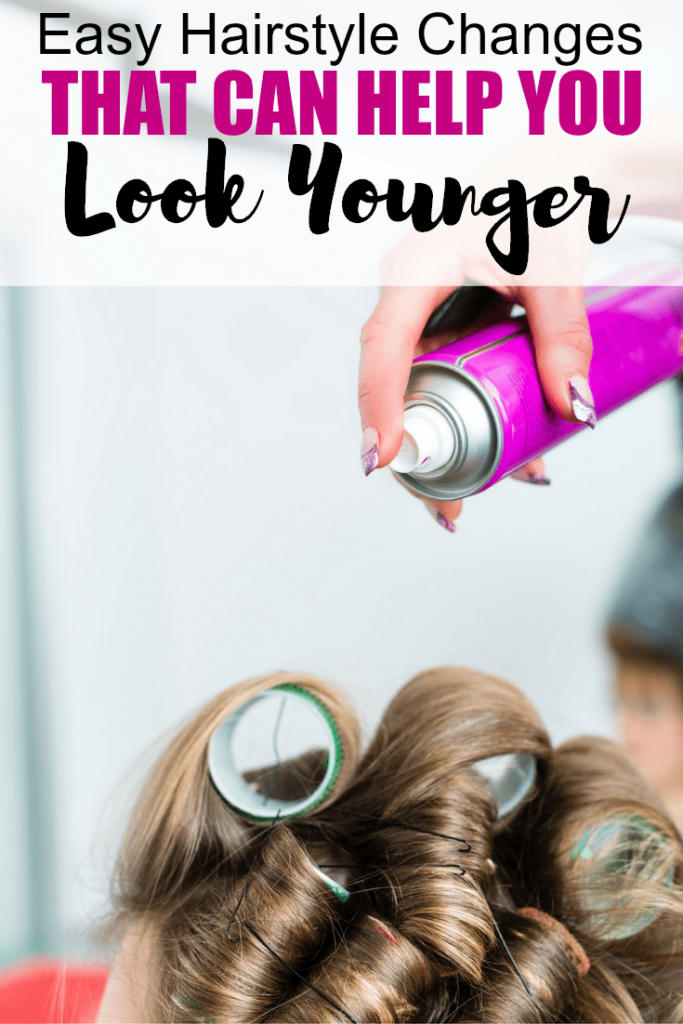 What made me think of how our hair can actually age us was a comment from one of my kids. I recently went from blonde hair to a dark brown. Plus, I've been growing it out and thanks to a few things I'm doing (and not doing), it seems to be growing pretty fast! It's been a pretty drastic change and one of my kids looked at me the other day and said, "you know mom, you look younger with darker and longer hair."
Hmmm…interesting.
So, I looked back on a few pictures of myself as a blonde and he's right. I do look younger with darker hair! That set me on a little research assignment to find hairstyles that can make you look younger and some things we might be doing to age us when it comes to our hair.
Here are a few hairstyle changes you can make to take some years off.
Easy Hairstyle Changes That Can Help You Look Younger
Cut your bangs
There are a number of reasons bangs can help you look younger. They cover forehead wrinkles, can make hair appear fuller and they have a youthful vibe to them. You can go with blunt or side swept bangs for the same result. Reese Witherspoon and Jennifer Garner have both sported bangs and do it quite well.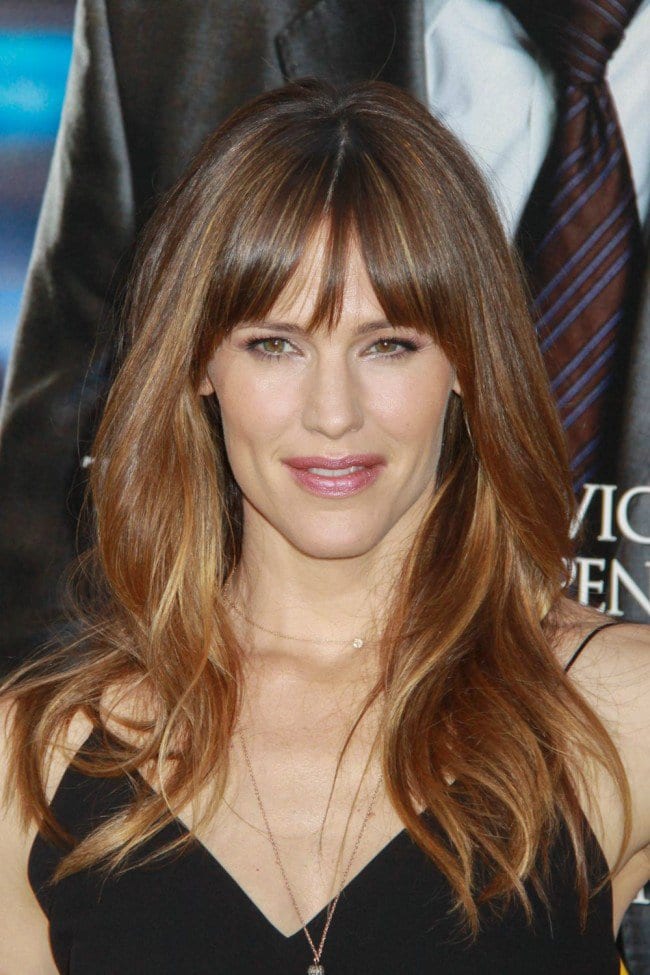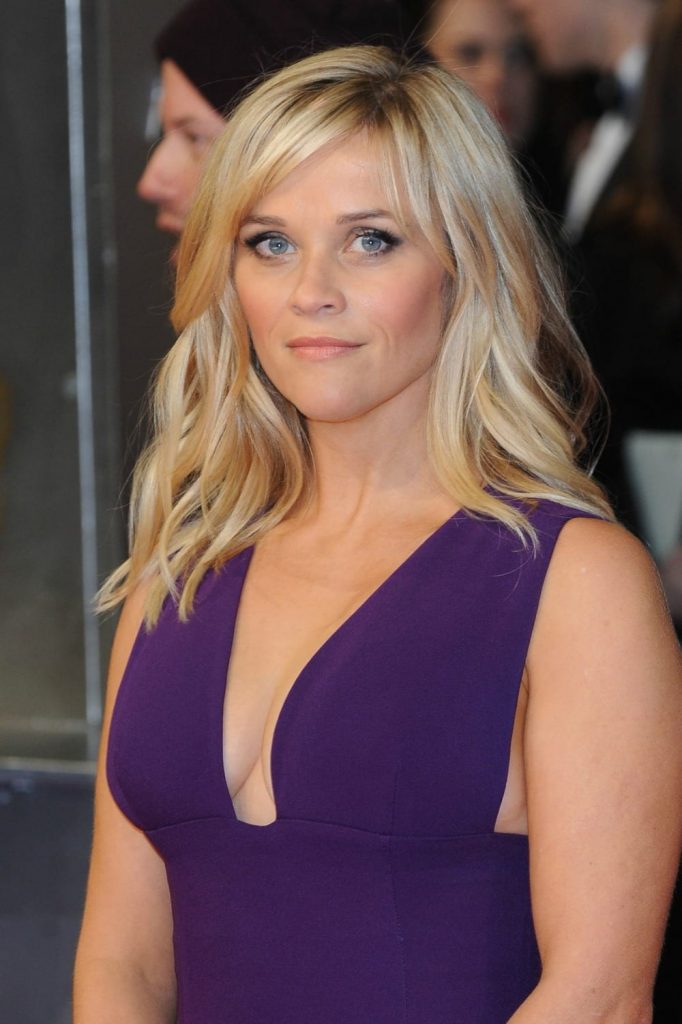 This post contains some affiliate links for your convenience. Click here for my full disclosure policy.
I've gone back and forth between wearing bangs and not, and I can confidently say that bangs make me look younger. So, the bangs are staying put for awhile.

You can see more hairstyle ideas with bangs here.
Layers, Layers, Layers
Guess what? Yep, no matter your hair length, adding layers helps you look younger. You want your hair to move and layers helps to get that effect. With all one length hair, it can make your face look longer and older. By adding some delicate face framing layers, you'll achieve a more youthful look.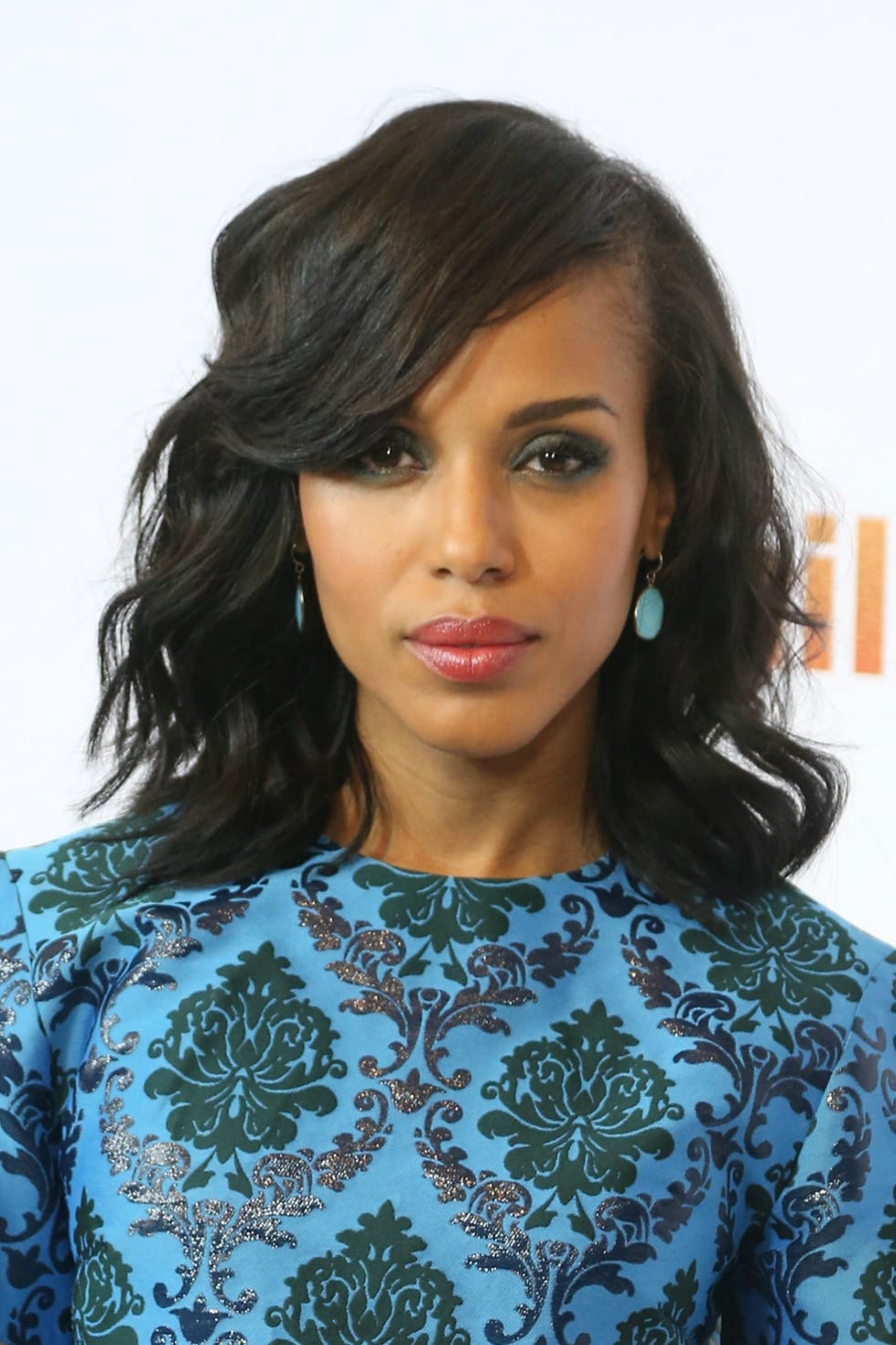 Jennifer Aniston has always done face framing layers well and I like how the pieces that frame her face are a bit lighter than the rest of her hair. I also love the layers in Kerry Washington's hair. In the photo above, she has layers and bangs and they suit her very well.
Wear It In a Ponytail
Did you just groan reading that? Hear me out. I'm not talking about a slicked back ponytail look here. I'm talking about a loose ponytail that you can wear in your 30s, 40s or 50s. A ponytail gives off a youthful vibe and can be very flattering. Stars like Jennifer Aniston and Faith Hill make a simple ponytail look so fun and sophisticated.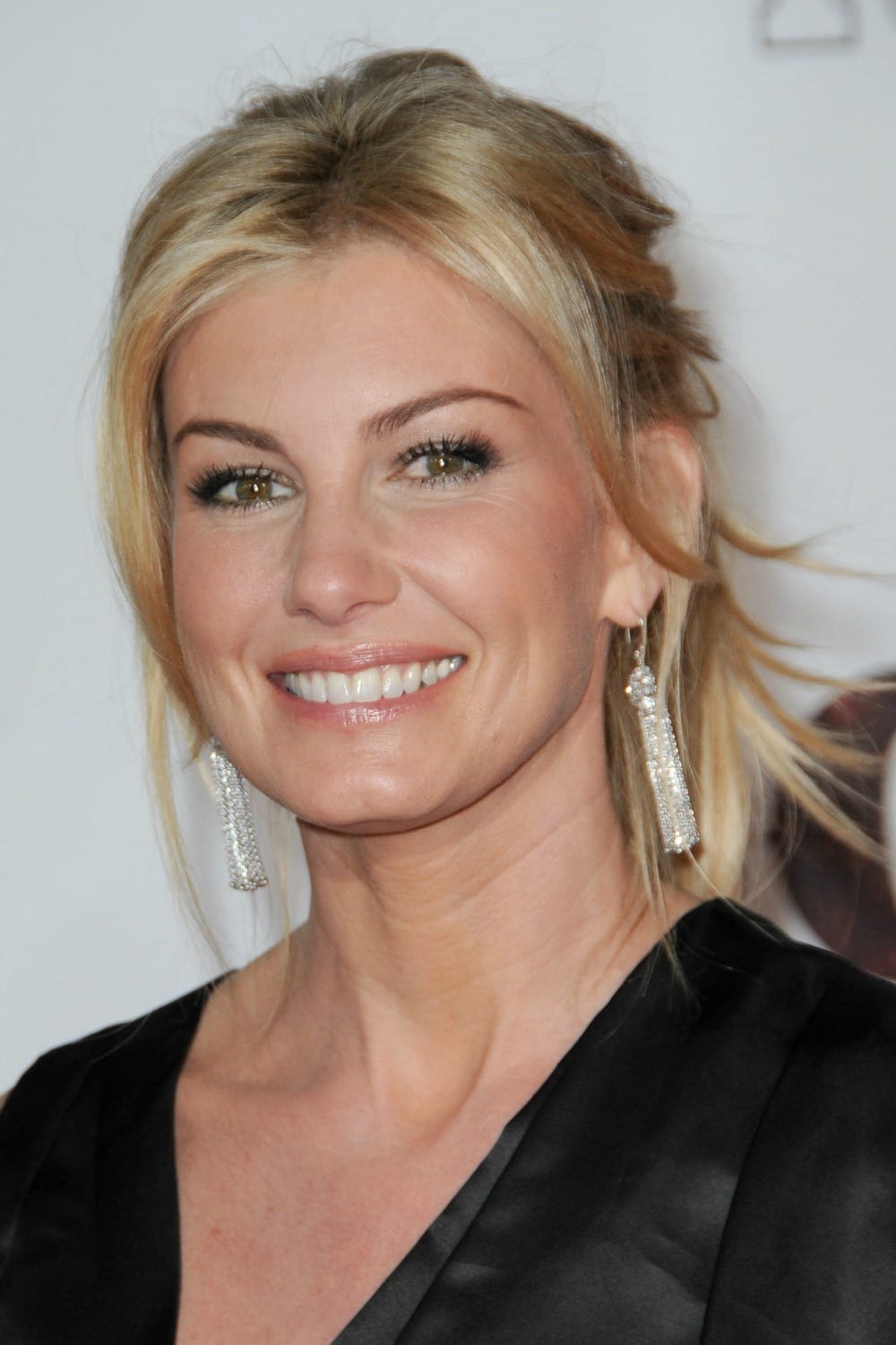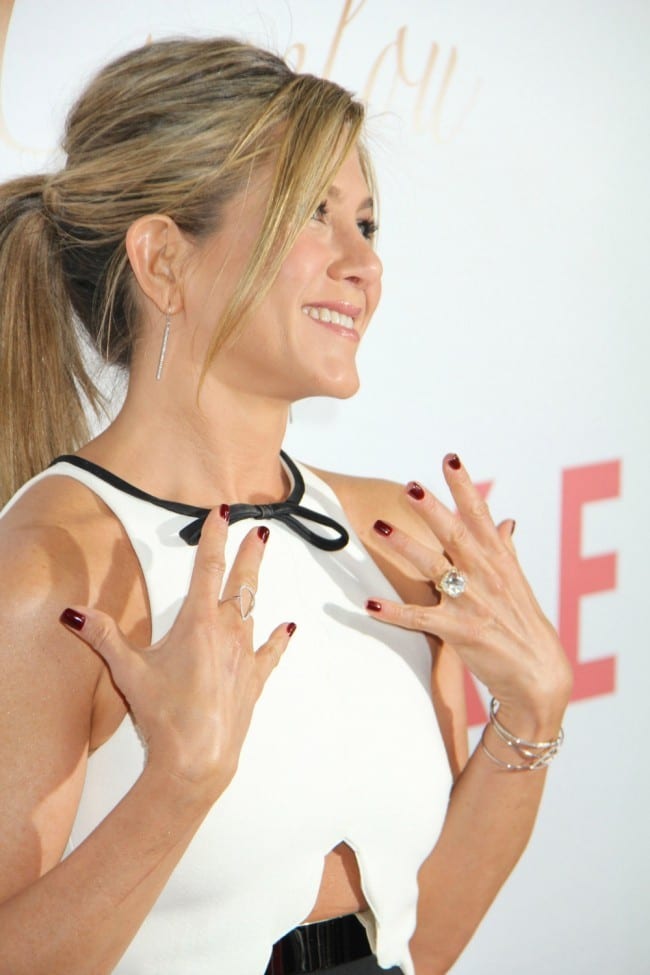 See more cute ponytail hairstyles, plus tips on getting it to look just right here.
Go darker
Did you know that hair color the same color as your skin tone can wash you out and makes your skin appear drab? It's true! I'm proof of this. Going a bit darker can help give your skin a healthier glow, which makes you look younger. If you don't want to go all over darker, add in some deep caramel lowlights for the same effect.
Here's a before and after picture of myself.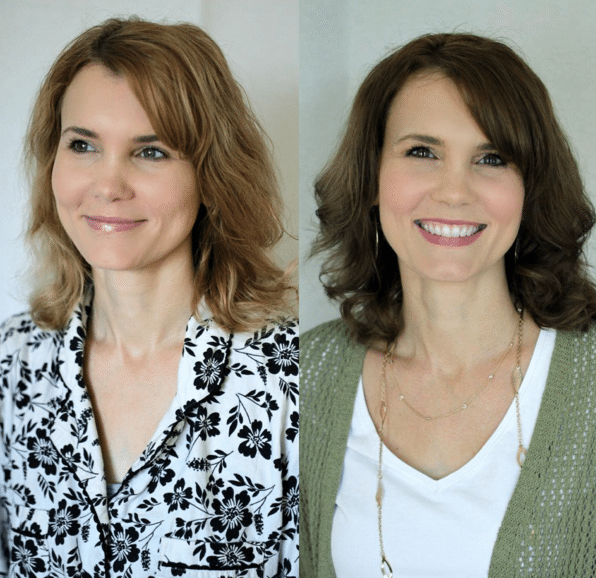 Go lighter
Say what? I know, I know…I just gave you reasons you should go darker, but that's not the case for everyone. If you have jet black hair, it can make you appear older for a couple of reasons. Dark hair against your light scalp easily shows your thinning hair, making it more visible. Very dark hair also casts a shadow on your skin which makes your wrinkles appear more pronounced. Try going a couple of shades lighter, or adding some highlights around your face.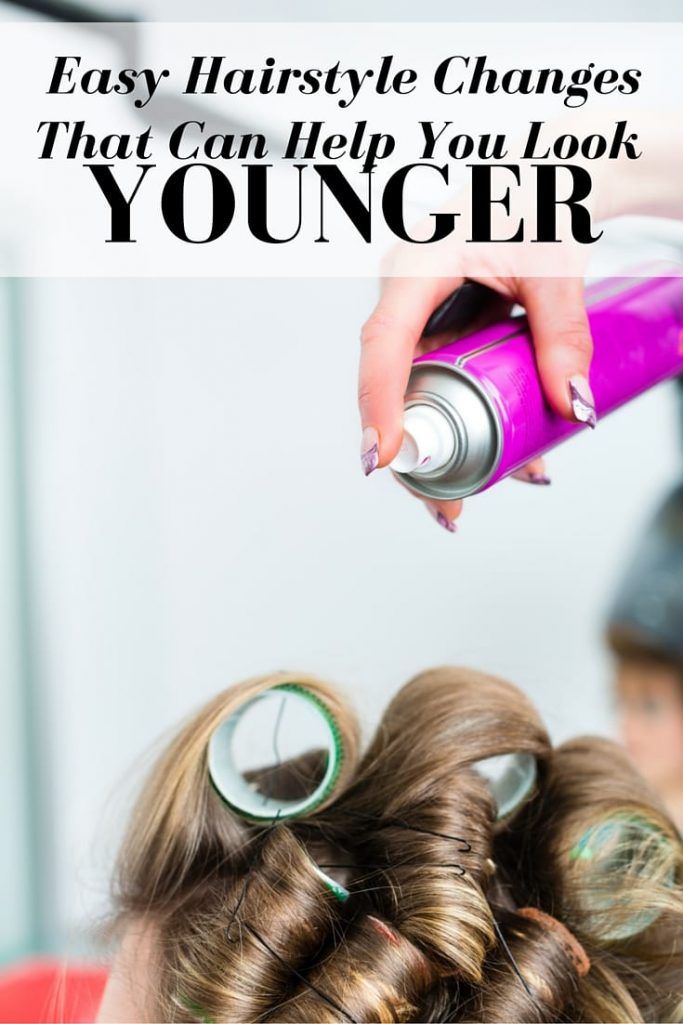 So what do you think? Is there a hairstyle change or two you think might work for you to take some years off? I'm OK with aging gracefully, but if I can make tiny changes to look a few years younger or at least look my age, I am all for it!