Pin It
Back Yard Ideas…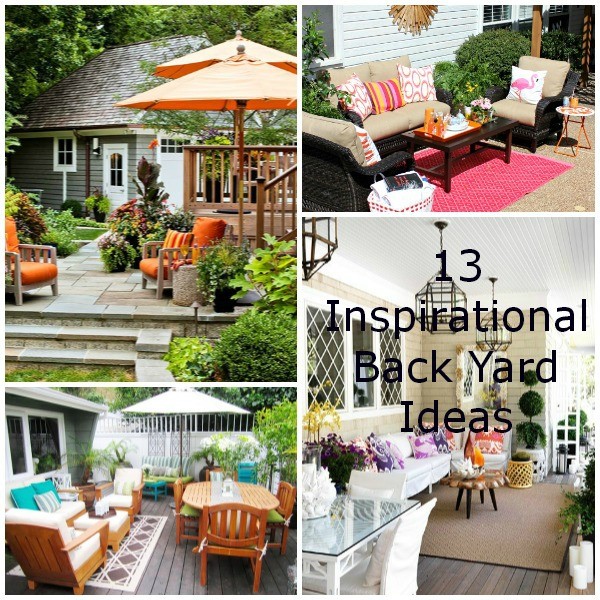 Inspiration. It's what I am all about right now as we get ready to move into a new house towards the end of June. This will be the first time we've moved into a brand new house that is a clean slate. Even the backyard is a clean slate, so I've been doing some digging around to see what ideas I can come up with for the space. The backyard to me is another living space and it's important for it to look and feel good.
I have some furniture already to work with. So really all I need to do is freshen up the space with some cushions & pillows and add some accessories. I have a yellow umbrella I bought last summer that I adore, so I'll be pulling that out again. Would you like to see some inspirational back yard ideas? I thought you'd never ask!
13 Inspirational Back Yard Ideas
1. Not only did the deck grab my attention, but the two orange umbrellas and wooden furniture. Our furniture is similar to this, but in red. I would also love to surround the backyard in potted plants with some color.
Image: BHG
2. This Five Piece Dining set from Target adds style and comfort to your backyard. it also adds convenience. The small cushions can be moved around the yard easily for an impromptu get-together.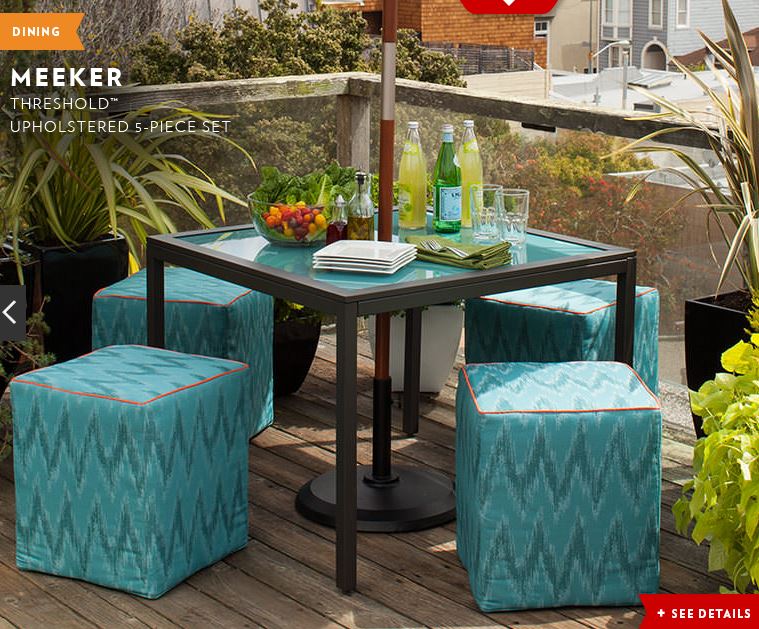 Image: Target
3. There are a couple of items that stuck out to in this picture. The ceramic side table and the container chilling the drinks. I love the idea of having a container ready to go with cold drinks for our guests. They can grab them as they please and not have to ask the host for something to drink.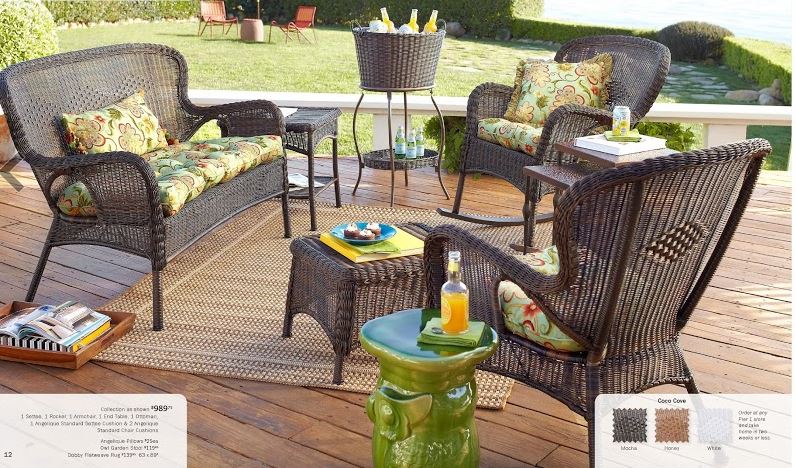 Image: Pier 1
4. This truly looks like another room of the house, but just located outside. With the hutch, coffee table and added accent table, I can see a few members of my family curling up on that couch and reading for hours on end. [Read more...]