Pin It
Today's Fabulous Find is the Cuisinart Immersion Hand Blender, which is 46% off. This is a great gadget to own for your kitchen. That have just about every color you could want and they're all on sale.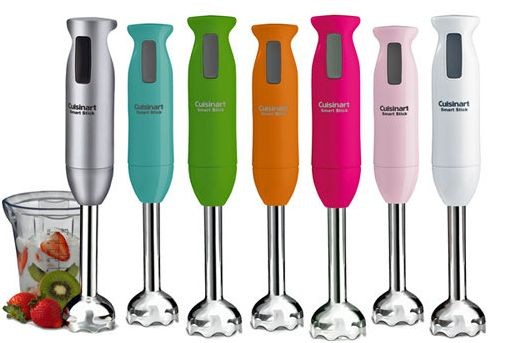 You will find blending easier than ever with this Cuisinart Smart Stick hand blender. Pick it up to blend cold drinks, hot soups, and crêpe batter – right in the pitcher, pot or bowl. It's comfortable to hold, easy to use, and the blending shaft and beaker are dishwasher safe. Enjoy!
This Cuisinart Smart Stick Hand Blender is designed to handle a variety of basic tasks. Elegant brushed chrome or a variety of bold colors houses a powerful motor, and the handy "stick" design lets you blend in a pot, bowl, or pitcher. Operation is easy and cleanup is quick. What could be better?
Get this Fabulous Find HERE.