Pin It
You want to buy your mom something beautiful for Mother's Day, but you don't want to spend your life savings right? Right. Mom would not be happy with you!
Here are some fun Mother's Day Gift Ideas by jewelry designer Devora Libin. She's loved by celebs like Giuliana Rancic, Jessica Alba and Beth Behrs who know that looking good does not have to mean breaking the bank.
Check out these Splurge vs. Save jewelry pieces and see which ones you like the best.
Splurge vs Save – Jewelry
SPLURGE – Shamballa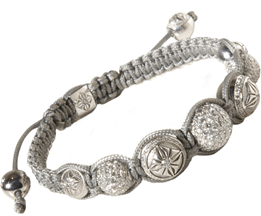 White Diamond & White Gold Bead Bracelet. Stitched cord bracelet with 18k white gold beads. Price: $34,950
WOW!
SAVE – Devora Libin Jewels Paula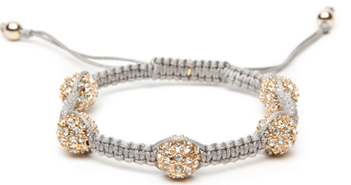 This 'Shamballa' style bracelet features five gold crystal pave beads and two seamless 14k gold filled beads at closure. Available in black with silver crystal pave beads and sterling silver detail.
*Adjustable length
*Handmade in NYC
Price: $125