Don't you love it when a celebrity is spotted in something you can actually afford or actually see yourself in? EXTRA host Maria Menounos was seen in a gold glittery headband by ban.do at the filming of Disney Parks Christmas Day Parade. She looked so glamorous! The parade will air Christmas morning.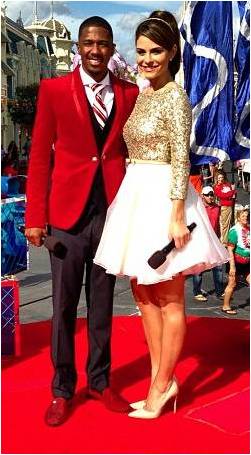 The headband retails for only $12!
Check out ban.do at The Grove in West Hollywood where they're showcasing Maria's ban.do piece plus exclusive holiday styles at their Designer Popcart (www.shopbando.com)!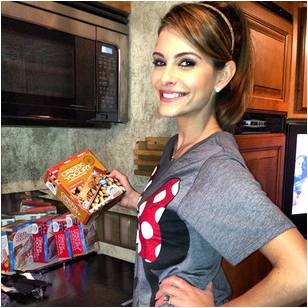 Earlier that same day, Maria tweeted a picture of herself in the kitchen and she was wearing the same headband by ban.do.
—
As you can see, the headband easily goes from casual to glam in an instant. As one who often wears headbands when I have my hair pulled up (my daughter loves headbands), this gold sparkly one definitely has my attention!
Be sure to tune in for the parade. I can't wait!!