I have very small eyes and am always trying to find ways to make my eyes look bigger. I'm also getting, ahem, older and those fine lines (although I wouldn't call them fine!) and wrinkles have shown up under my eyes and I believe they're here to stay. If not taken care of, they make me look very tired. But I want eyes that appear bigger and eyes that are vibrant. Don't you?! Especially for special occasions.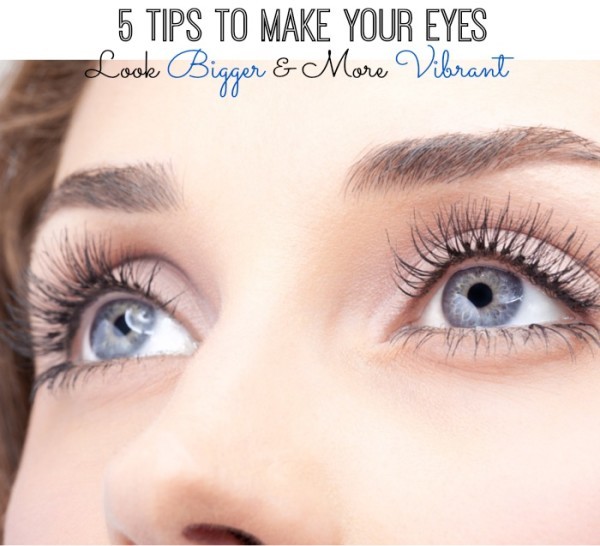 Well, I'm here today to share 5 tips to make your eyes look bigger and more vibrant. You ready? Let's do this.
1. Take care of those brows
The fact that I'm starting off with this tip is quite comical, because I am horrible at this. I try to do it myself and then it ends up looking ridiculous. So I go into the salon with the lady who does my eyebrows, she smiles and I say Help me. As you're about to see in some up close and personal oh-my-goodness-I-can't-believe-I'm-being-this-vulnerable pictures of my eyes, I am WAY overdue for a grooming. Anyway, I digress.
Taking care of your brows and keeping them groomed does wonders for how your eyes look. I'm always amazed after I get them done how much brighter my eyes appear. Don't go overboard though. Just follow the natural curve and tweeze the ones that are out of line.
2. Get a temporary eye 'lift'
No, I am not advocating plastic surgery here. I'm telling you about a product you need to have in your I look awesome today arsenal. It's called Sudden Change Under-Eye Firming Serum. Most likely you've seen it advertised. Hmmm…work? I'm here to tell you first hand, that yes, yes it does.
If you have issues with puffiness, bags or wrinkles under your eyes, you know as well as I do that it makes you look older and tired. I don't want to look older and tired. I want to look my age (who am I kidding…I want to look younger) and awake! Sudden Change gives you that temporary eye 'lift' you've been looking for. Before and after pictures you say? Okay, okay…
BEFORE Sudden Change (hello there wrinkles and bad brows)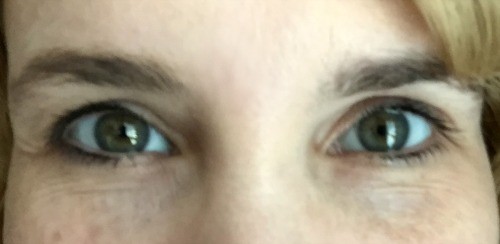 AFTER Sudden Change

It works my friends. You need to start with a clean face. No moisturizer under your eyes! Smooth two drops under both eyes, from inner to outer corner. And then wait for 3 minutes. Do not smile. Do not frown. Just wait. You can also use this with your foundation, which is what I've done in the pictures above. Just put two drops in the palm of your hand, add a dot of foundation and mix with your finger. Then apply. Don't wait too long for this process or it starts to dry in your hands.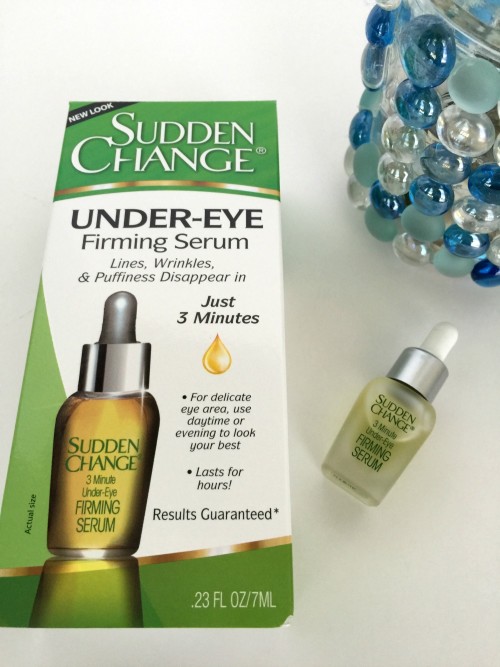 The first time I used this, I took a mirror and watched – literally watched my wrinkles diminish. The serum seems to fill in the lines. You can also feel is working, which is pretty amazing. Sudden Change is available for $15 and can be found in stores nationwide, including CVS, Duane Reade, ULTA, Walgreens, and Walmart, as well as select beauty specialty stores and online.
Have questions? Ask me! Here's a shot from a photo shoot I did after using Sudden Change for the first time.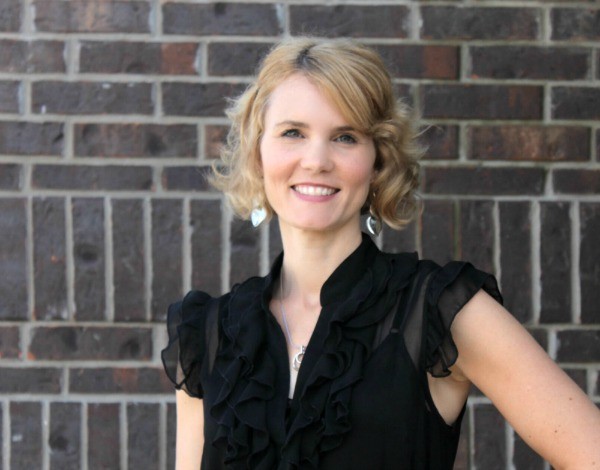 3. Use white eye shadow in the corner of your eyes
I heard about this trick years ago and swear by it! I just dab a little with my pinky in the corner of each eye and it definitely makes my eyes look brighter. This is something I've been doing for a long time and will continue to do so, until someone tells me that putting white eye shadow in the corner of your eye is bad for you. Like the time someone told me coffee was bad for me. Liar.
4. Use a light color shadow on your lid
This is another trick I've been doing for years and I definitely notice a difference if I go with a darker shadow. I was reading about the reasoning behind why this works, and it's because light colors help bring objects forward, while dark makes them recede. If you have small eyes like mine, you do not want any receding going on. Not on your eyes or your hairline.
5. Curl your eyelashes
This simple step can do wonders for making your eyes pop and it helps out your mascara! When your eyelashes are flipped upwards, it opens your eye area up. It creates the illusion of bigger eyes and results in making you look HOT (with all caps).
Are you ready to implement some (or all) of these tricks to help give you bigger and more vibrant eyes? Before you go get all dolled up and looking beautiful, let me tell you about a sweeps from Sudden Change. They're hosting the Sudden Change Spring Cleaning Shopping Spree where 3 winners will receive a $100 gift card to a national Sudden Change retailer (CVS, Rite Aid, Walgreens or Walmart) for new makeup and other beauty essentials, including Sudden Change Under-Eye Firming Serum! The giveaway ends on Friday, 5/1/15, at 12 p.m. ET.
Go HERE to enter and good luck!! To keep up with news surrounding the Sudden Change product, give them a like on Facebook and follow their hashtag #InstantRetouchwithSuddenChange. They'll love you for it.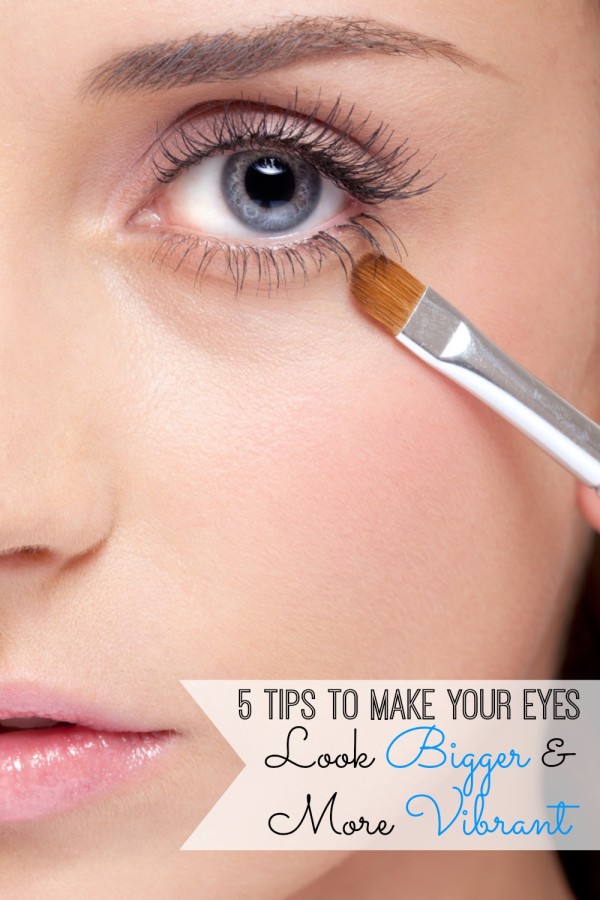 To learn more about the Sudden Change brand visit them on the web at www.suddenchange.com and LIKE the brand on Facebook.
This is a product-provided, sponsored conversation that contains affiliate links. I received a package of Sudden Change Under-Eye Firming Serum for my own personal use. All opinions, text and experiences are my own.