Happy Mother's Day to all of you wonderful, amazing mothers out there today! I hope you're getting to spend your day with the ones you love. I know I am. Including this girl right here – my 16 year old daughter, who makes my world one happy, funny and more entertaining world to live in everyday.
Can you tell I'm laughing really hard in this picture? Um, yeah.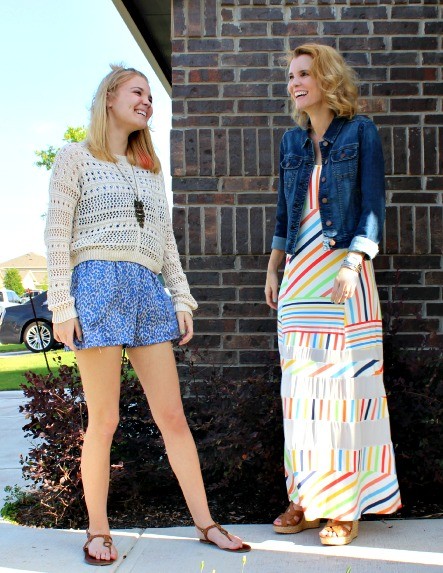 We did a style feature together, which will go live tomorrow and they're never boring. Ever. We started off like this.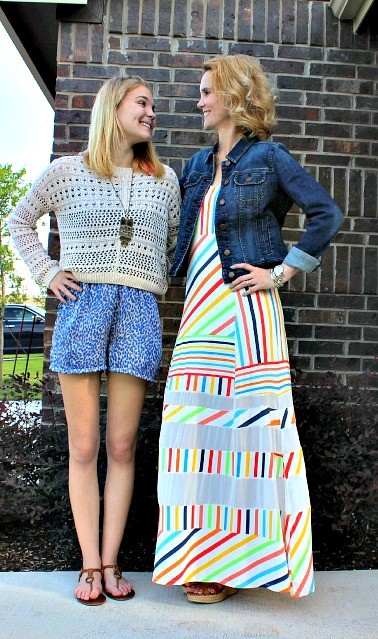 Sweet right? And normal. But then it started to get a little crazy. What's up with my face?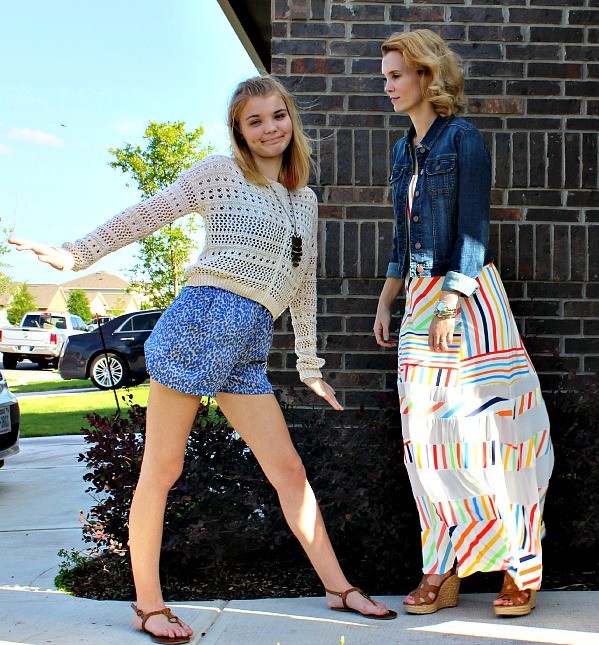 And even crazier. What the heck am I doing? Smelling her hair?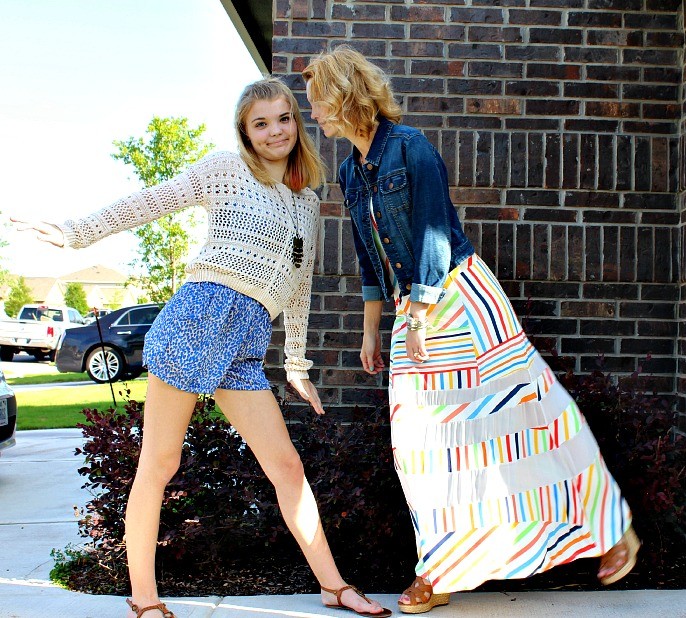 Then I think I stepped on her toe with my enormous wedge shoes…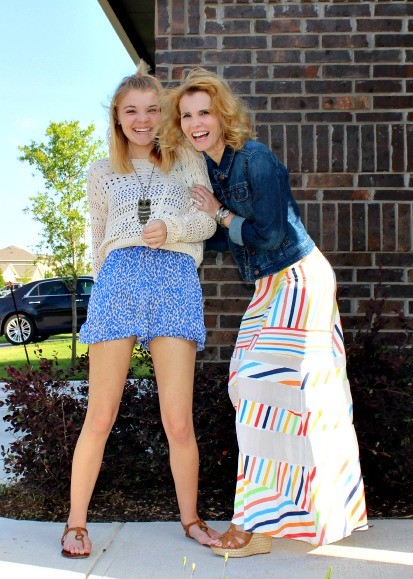 Yep, it was a fun photoshoot to say the least.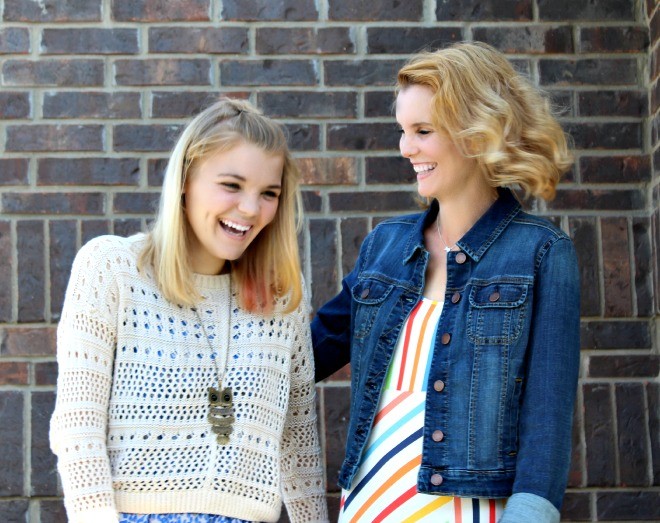 This is also a sneak peek at our style post going live on Monday: 3 Ways to Style a Maxi Dress + 3 Ways to Style a Romper.
—
So, again – Happy Mother's Day. Have fun with your kids and don't forget to laugh with them. It does the body good. 😀